Ruthless Rye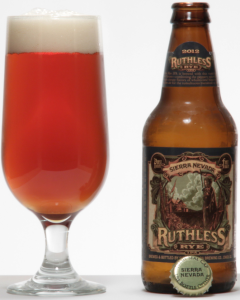 Ruthless Rye has been a staple grain for millennia—sought after for its stubborn resilience in the field and revered for its unique flavor. Ruthless Rye IPA is brewed with rustic grains for refined flavors—combining the peppery spice of rye and the bright citrusy flavors of whole-cone hops to create a complex ale for the tumultuous transition to spring.
Learn more about Ruthless Rye by viewing their website here:
www.SierraNevada.com.