Lips of Faith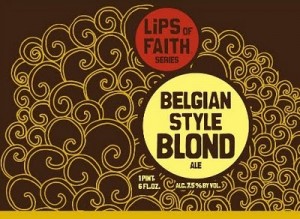 We've been putting the NEW in BELGIUM since 1991. It starts with the Belgian brewing tradition of ignoring tradition. Add in our Belgian brewmaster Peter Bouckaert and his imaginative blend of brewing delicious beers with loads of character and aspiring ingredients; and finish with the all-deserving, ever-enhancingNew Belgium Beer Glass.
If you really want to learn about our beer and the brewmasters behind it, we invite you to pull up a recycled bike rim stool to the bar in our Liquid Center. Or, for instant gratification, crack open a bottle and read the descriptions here.
On each beer page, you will find important and even somewhat enlightening information about each beer….
Learn more about Lips of Faith by viewing their website here:
www.NewBelgium.com